Transports Metropolitans de Barcelona
TMB is the public company that manages the metro, bus and tram in the metropolitan area of Barcelona (with more than 5 million inhabitants) as well as other means such as funiculars, cable cars and tourist buses. The network has more than 160 stations, 200 trains and 1,000 city buses covering a length of more than 900 km.
In addition to having the Admira Platform for the broadcast of content and its communication channel, the team manages the maintenance of the circuit by carrying out a daily monitoring of the system, we also take care of the resolution of incidents on site.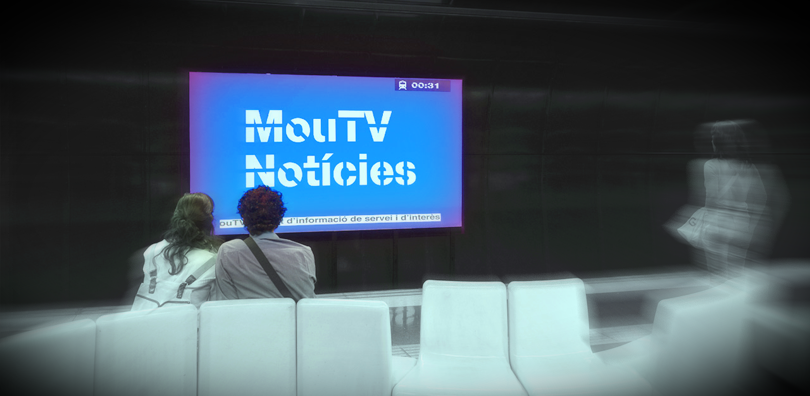 "When you install a 2,500-screen digital circuitry throughout a city, you have to make sure this channel is safe"
INNOVATION NETWORK
The Garage · Barcelona
(+34) 934150930
Lab and Showroom · Barcelona
(+34) 930274035
The Forest · Sitges
(+34) 934150930
Hub Madrid
(+34) 910376906
Hub Portugal · Porto
(+35) 1308800332
Hub USA · Miami
(+1) 9549959971
Hub Mexico · Guadalajara
(+33) 35608276
Hub Australia · Sydney
(+61) 499 053 288

© 2006 – 2022. Admira Website | All rights reserved.