Perfumerías Júlia is one of the pioneering firms in the world of cosmetics and selective perfumery. It has more than 70 stores located on the main shopping routes in Spain and Andorra. Among the brands it distributes are the most prominent on the market: Chanel, Dior, Givenchy, Loewe…
The historic firm is in the process of evolving its establishments. Instronic, the company responsible for experiential transformation at points of sale, has counted on Admira as a content management platform for almost a hundred broadcast points.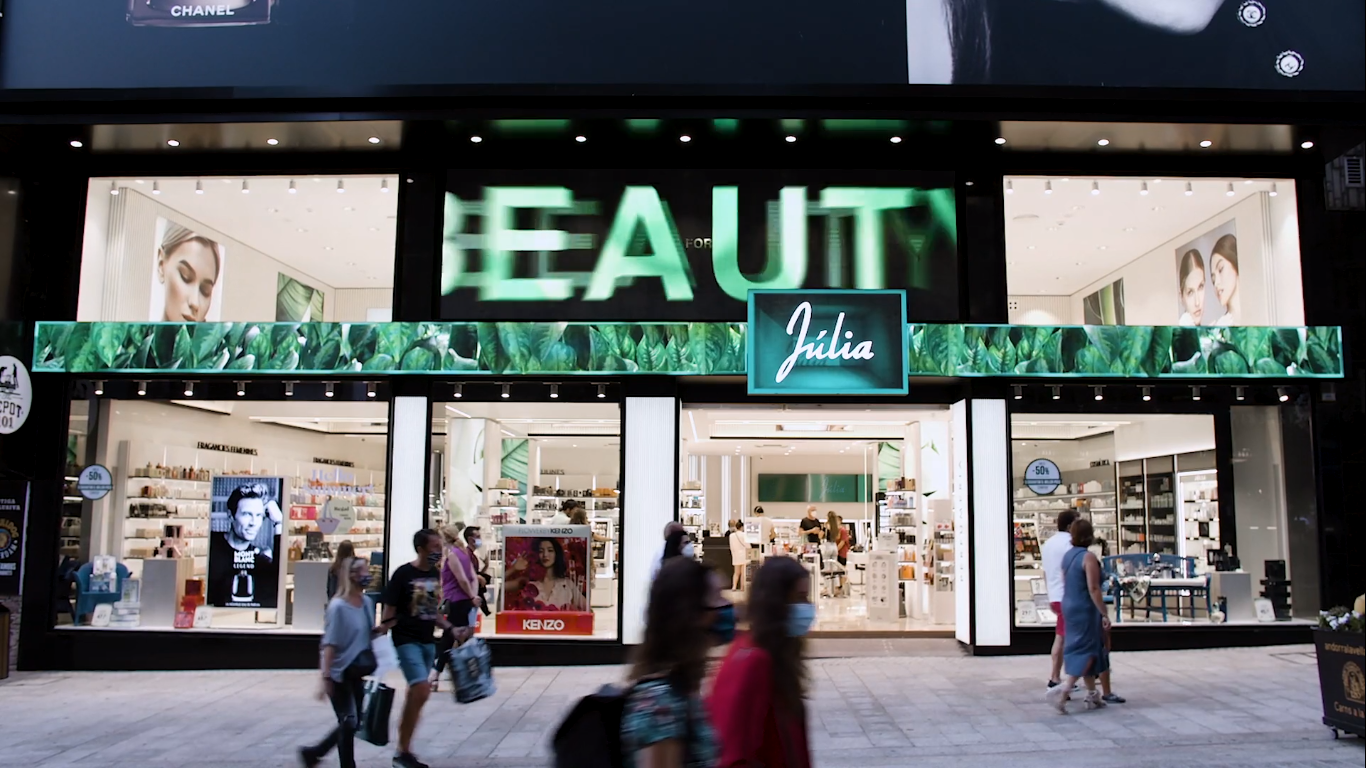 "A concept where the digital experience and the presence of audiovisual media gain weight, thus satisfying a consumer who is eager for new experiences and who wants to be surprised by new attractive and customer-oriented environments"
Custom-made audiovisual media
Some of these points are used to give life to spectacular digital facades, custom-made totems and visual supports integrated into the furniture.
More information about the project at Instronic.
INNOVATION NETWORK
The Garage · Barcelona
(+34) 934150930
Lab and Showroom · Barcelona
(+34) 930274035
The Forest · Sitges
(+34) 934150930
Hub Madrid
(+34) 910376906
Hub Portugal · Porto
(+35) 1308800332
Hub USA · Miami
(+1) 9549959971
Hub Mexico · Guadalajara
(+33) 35608276
Hub Australia · Sydney
(+61) 499 053 288

© 2006 – 2022. Admira Website | All rights reserved.