Corporate circuit project with video-analytics carried out with the integrator Pentatel for GMP Group. This real estate group is specialized in high-quality offices renting, and has a digital signage circuit with emission points in spaces such as offices, reception, meeting room, etc.
There was a need to know the traffic and behavior of users, as well as rush hours and the type of demographic profile. For this reason, the project makes use of Admira Analytics, our audience and traffic measurement solution. It allows collection of data in real time, analysis and visualization of KPIs in Admira Dashboard, integrated in our Platform. With the information that the customer currently obtains, they can make better business decisions.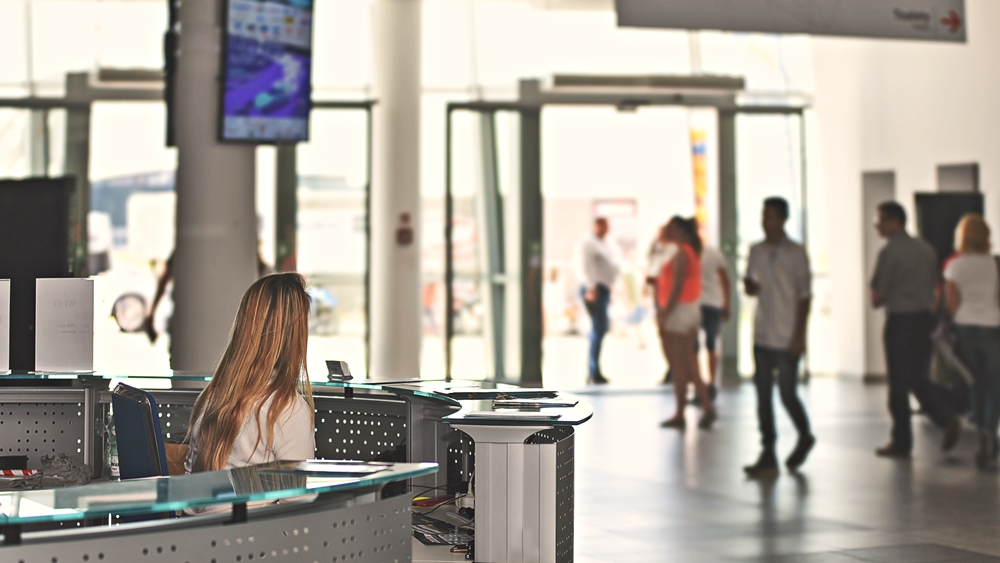 "We have hundreds of audio and video points around the world, and we needed a platform that allowed us to control them anywhere, anytime. Admira really has the technology and the staff to be able to carry it out."
Going beyond the digital signage circuit.
The initial project has been launched with more than 100 points of audience measurement and content broadcasting. Admira Analytics is running not only for data collection. It also analyzes in real time the type of audience at all times (gender, age, position…) and conditions the broadcast to offer personalized content.
In addition to that, we have developed dynamic digital directories to be projected on the wall, which complement the circuit of screens and make more efficient use of empty spaces.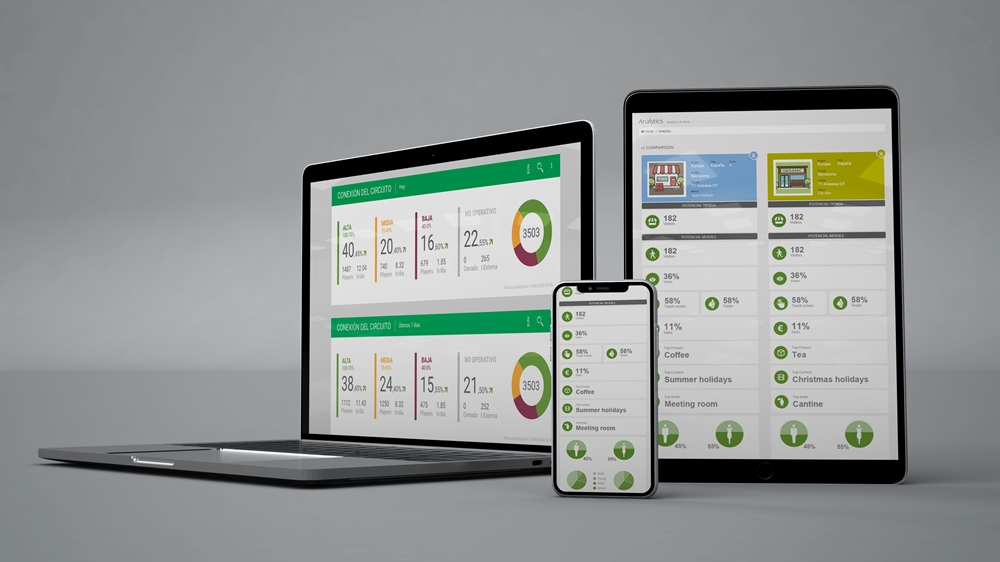 INNOVATION NETWORK
The Garage · Barcelona
(+34) 934150930
Lab and Showroom · Barcelona
(+34) 930274035
The Forest · Sitges
(+34) 934150930
Hub Madrid
(+34) 910376906
Hub Portugal · Porto
(+35) 1308800332
Hub USA · Miami
(+1) 9549959971
Hub Mexico · Guadalajara
(+33) 35608276
Hub Australia · Sydney
(+61) 499 053 288

© 2006 – 2022. Admira Website | All rights reserved.