Barça Foundation supports vulnerable children through sport and education. The 'Espai Barça Fundacio' has been created to show all these philanthropic projects around the world.
'Espai Barça' is a digitalized space equipped with the most innovative technologies, that provides an inmersive experience to the visitors.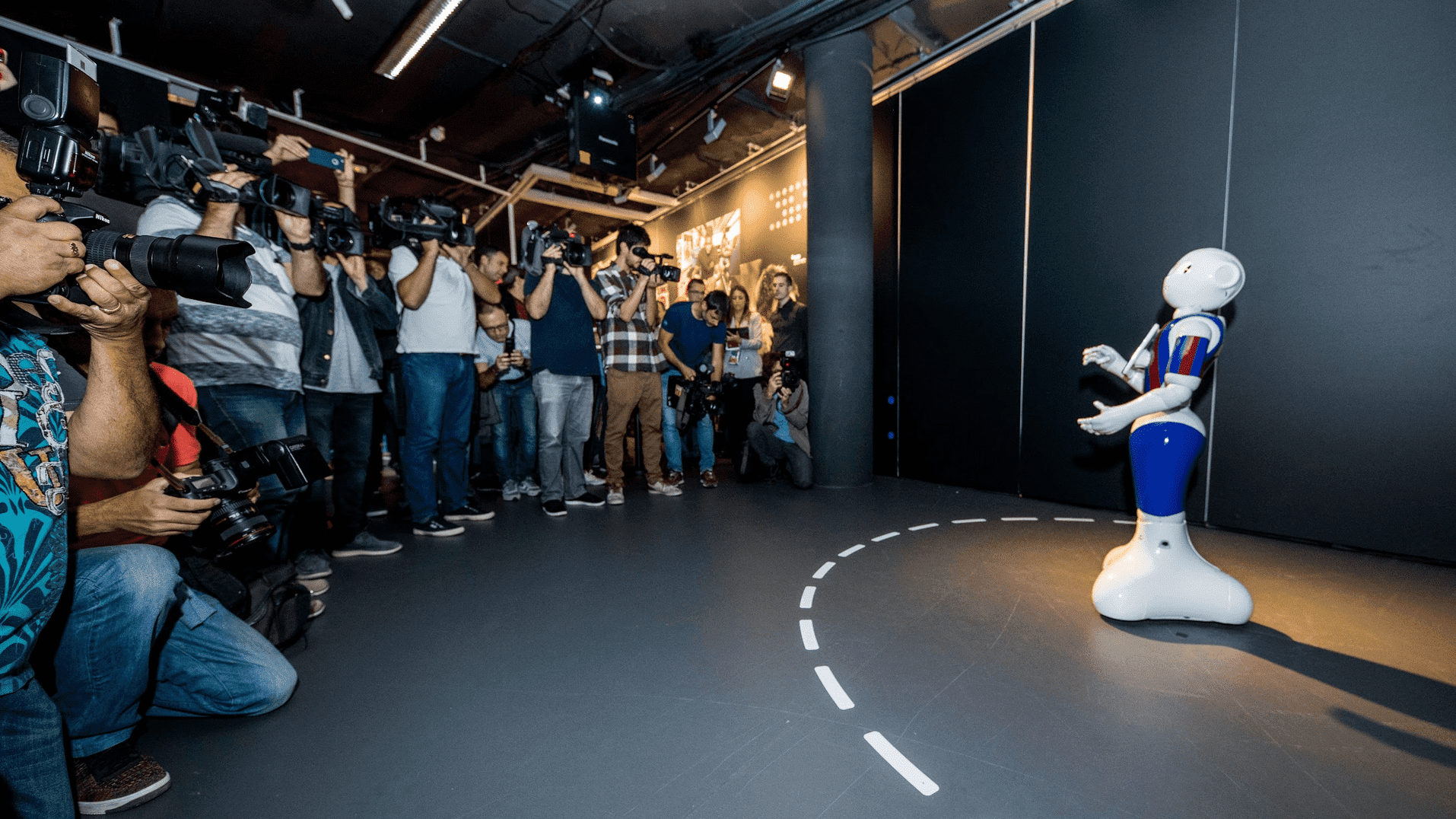 I'm Dream.e, your robotic host
As soon as we enter the exhibition, we are greeted by Dream·e, our host. Dream·e is a robot that explains us the different areas of the 'Espai Barça' and the principles of the Barça Foundation. Dream.e is equipped with sensors and wheels to move in an autonomous way, and with a digital signage display for broadcasting interactive contents.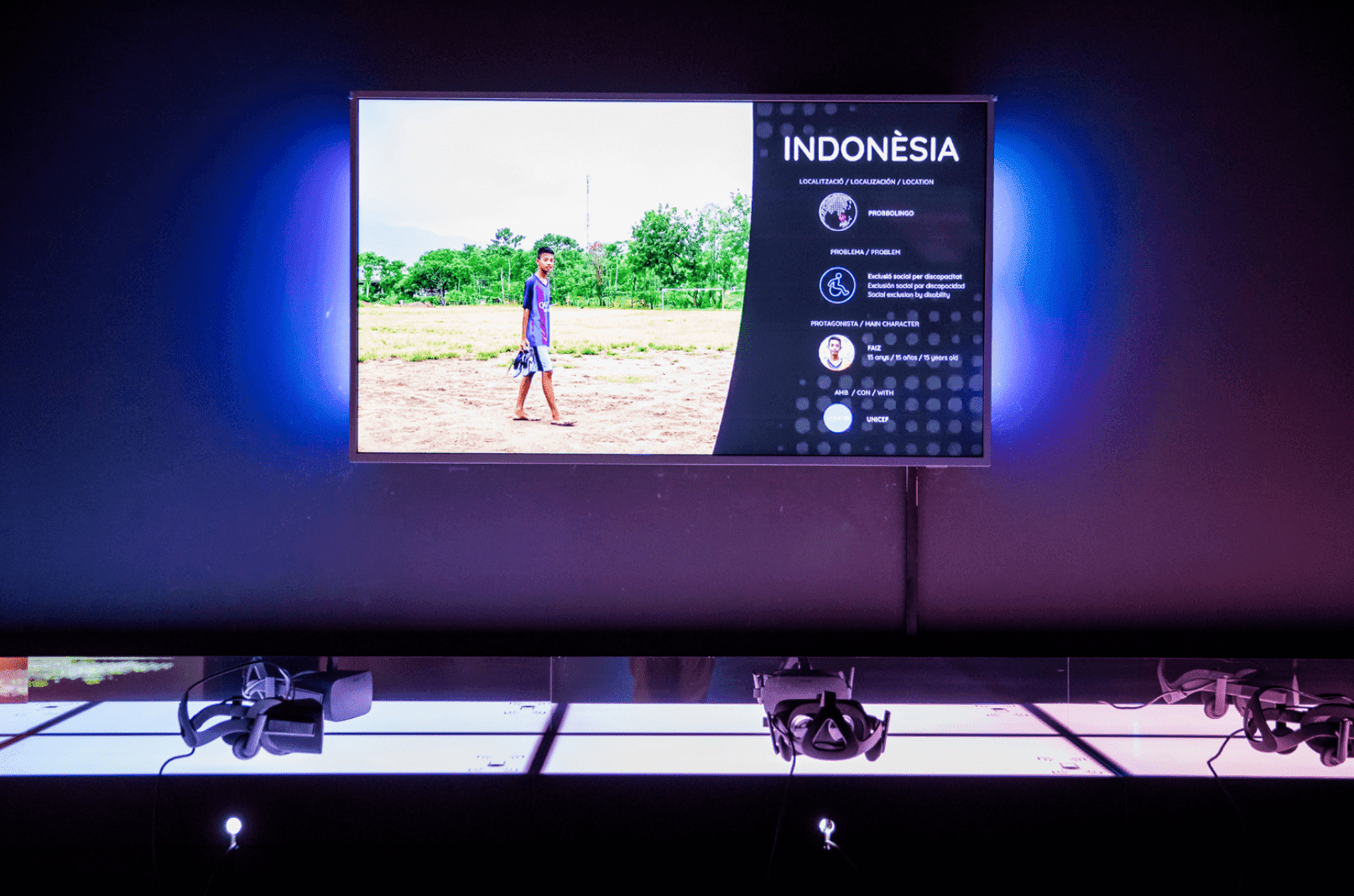 Virtual reality to know the conditions of children in the world
The virtual reality area allows us to experiment the way of life of children in vulnerability conditions, who have been sheltered in programs of Barça Foundation around the world.
Once we put on the VR glasses, we can interact with 360 videos expressly recorded in Lebanon, Mexico, Colombia, Indonesia, Bangladesh and Catalonia.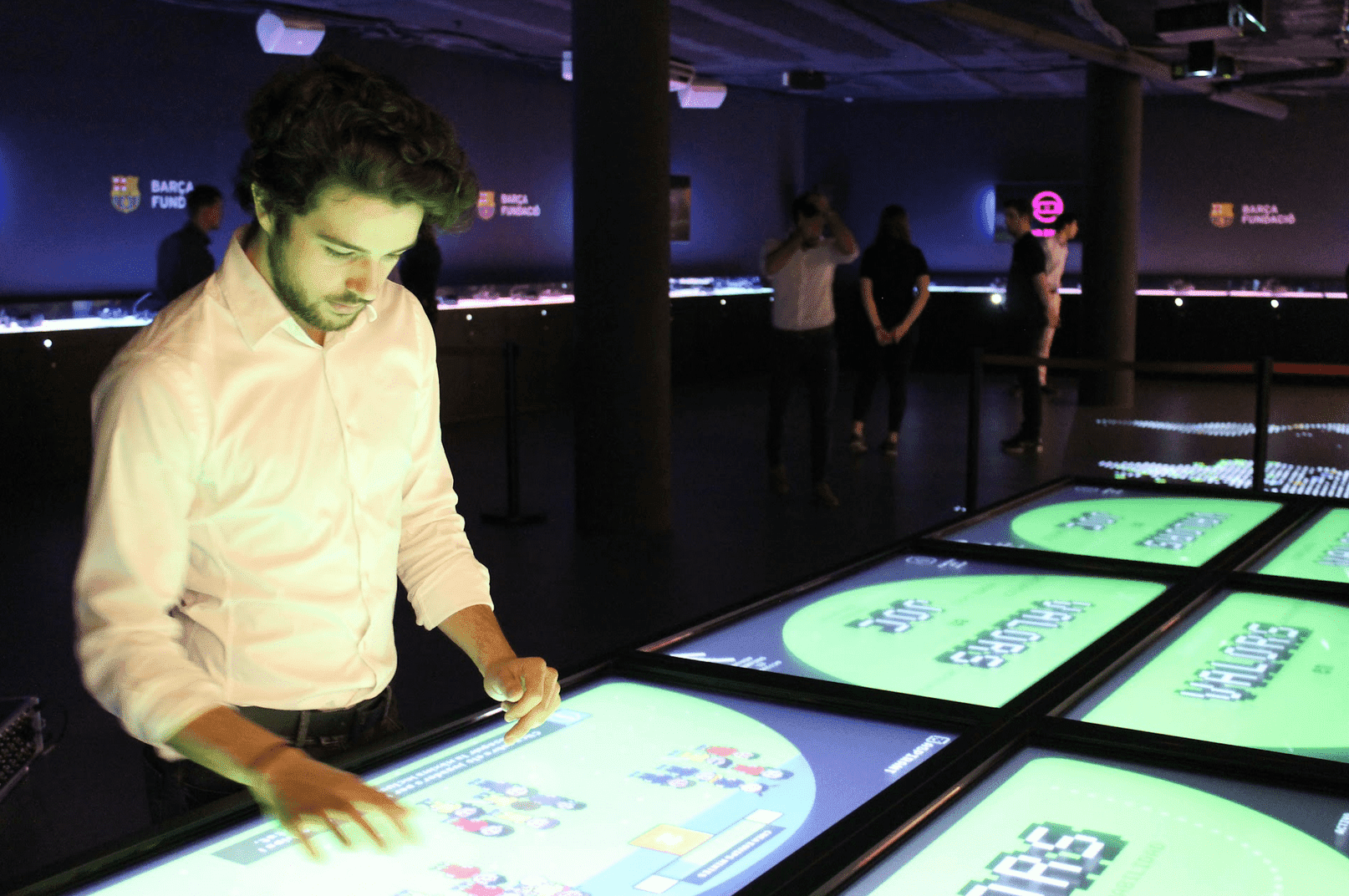 The space has a preferential focus on children. That is why a gamification system has been distributed throughout the visit. Visitors have the chance to collect points in each experience and obtain their reward in a global ranking.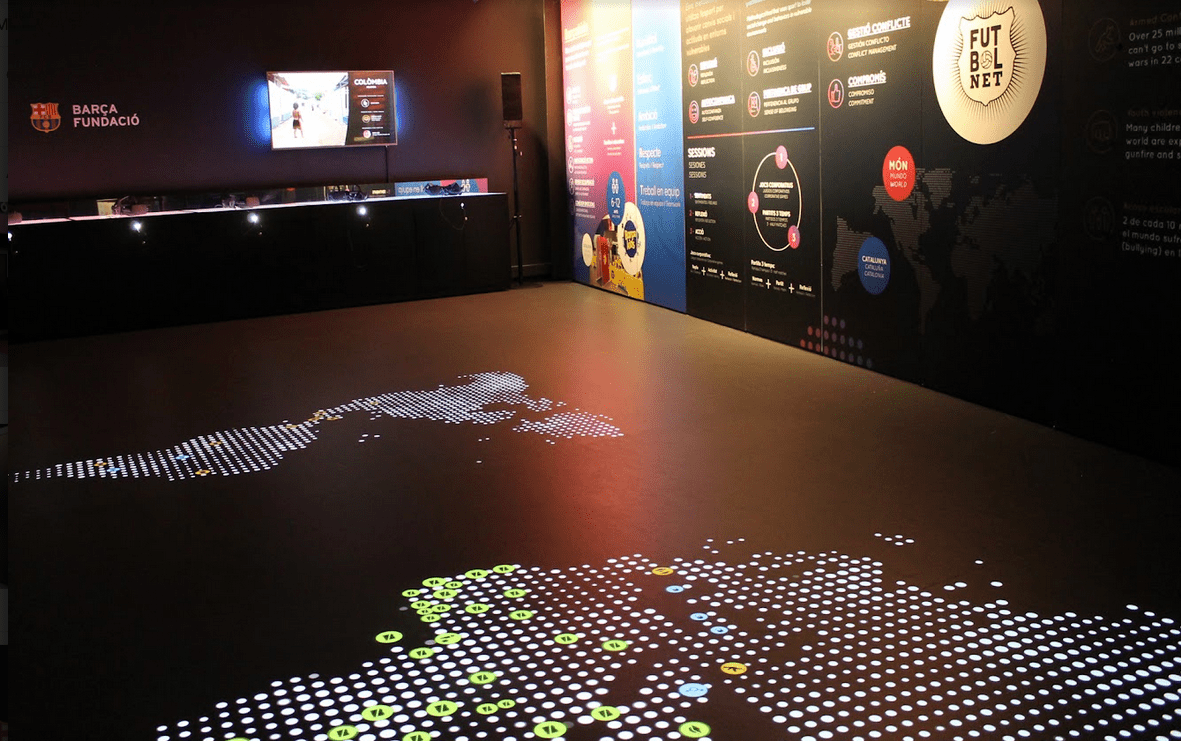 Interactive projected light maps
An artwork of lights, colors and interaction, through projectors and NFC and Light ID technologies, allow us to create a huge map with all Barça Foundation programs around the world. Visitors can check these social programs through their smartphone and interact with them.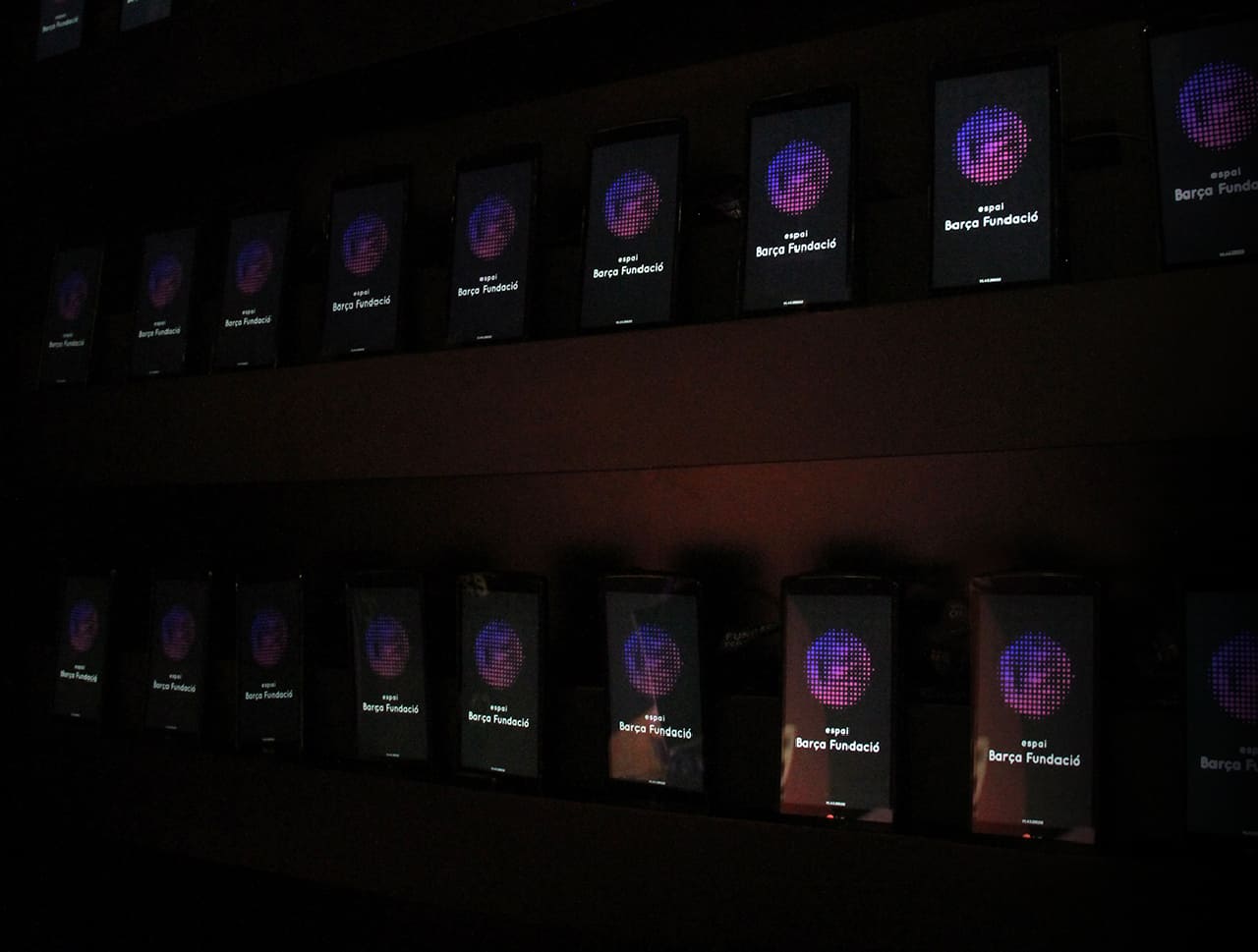 Guided tour with a smartphone app
More than 50 smartphones allow a guided and gamified tour through 'Espai Barça' facilities.
All of them has an app, specifically created for the exhibition installed.
This allows a big simultaneous traffic of people, necessary for match days, where the number of visitors is higher.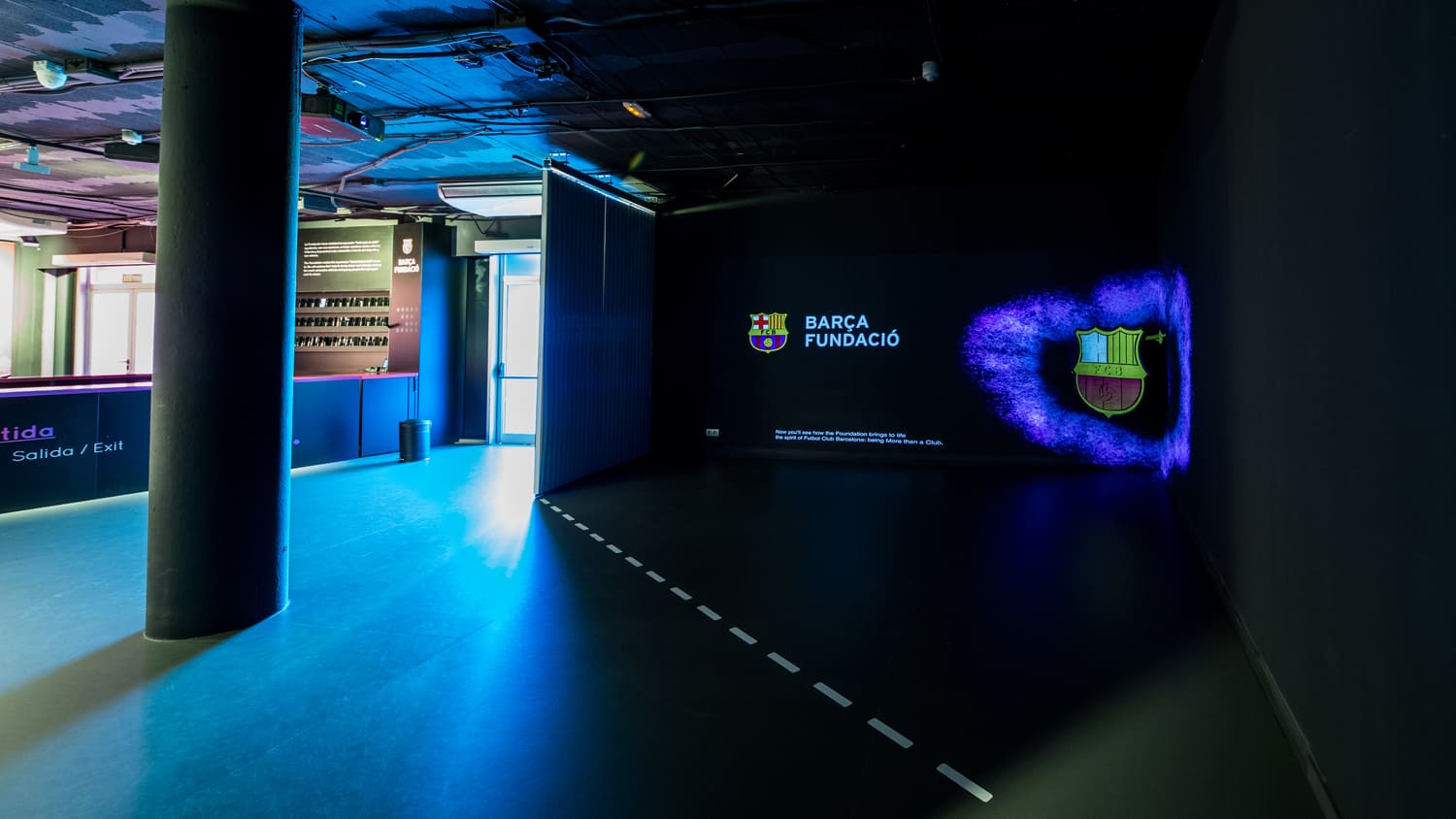 A large Barça team crest is the canvas for an angled videomapping, where we can know the Foundation's activity in recent years.
Through an amazing animation, we will watch how the Dreammakers try to change the world by sport and inclusion.
INNOVATION NETWORK
The Garage · Barcelona
(+34) 934150930
Lab and Showroom · Barcelona
(+34) 930274035
The Forest · Sitges
(+34) 934150930
Hub Madrid
(+34) 910376906
Hub Portugal · Porto
(+35) 1308800332
Hub USA · Miami
(+1) 9549959971
Hub Mexico · Guadalajara
(+33) 35608276
Hub Australia · Sydney
(+61) 499 053 288

© 2006 – 2022. Admira Website | All rights reserved.