Decathlon is one of the world's largest retail chains, and leads the sports equipment distribution sector. It has around 100,000 employees and is present in 57 countries. Decathlon not only markets external references, but also designs, manufactures and distributes its own brands.
Admira is the digital signage platform chosen by Decathlon for screens in its 170+ centers in Spain.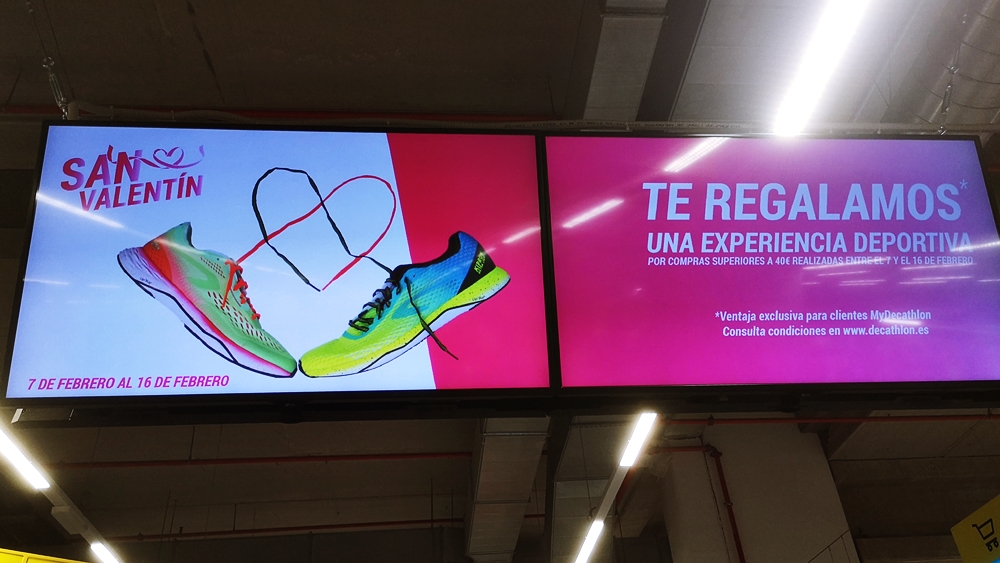 Contents that change with climate
The circuit makes use of some of the most advanced functions of Admira, such as synchronized content reproduction or conditional broadcast in real time (promotions, weather, seasonal…).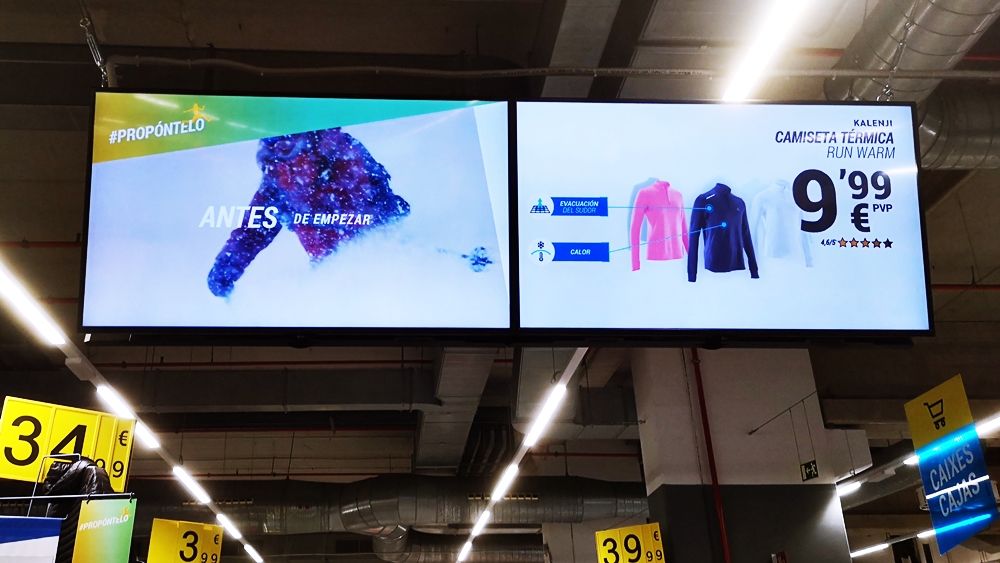 A whole country connected and constantly growing
The circuit is deployed throughout the country, with locations in urban centres, polygons or large areas.
Admira allows the centralized management of the entire fleet of devices. Allowing to launch global campaigns as well as specific local actions.
The bulk of the circuit was migrated in record time and is being added as new ones are opened or old ones are digitized.
INNOVATION NETWORK
The Garage · Barcelona
(+34) 934150930
Lab and Showroom · Barcelona
(+34) 930274035
The Forest · Sitges
(+34) 934150930
Hub Madrid
(+34) 910376906
Hub Portugal · Porto
(+35) 1308800332
Hub USA · Miami
(+1) 9549959971
Hub Mexico · Guadalajara
(+33) 35608276
Hub Australia · Sydney
(+61) 499 053 288

© 2006 – 2022. Admira Website | All rights reserved.