Covid Defender is the optimal solution for monitoring and controlling access to enclosed spaces, where people come together to dine, shop, work, be entertained, educated or treated. Covid Defender is your AI-enabled digital concierge.

A simple and powerful 360º solution for information, communication and advertising needs, guaranteeing the protection of your business. Everything managed from the same platform.
Different optional features
The Covid Defender is already a reality.
Covid Defender is an AI-powered 'digital concierge' that promotes safe access to retail stores, F&B outlets, banking branches, offices, hospitality, healthcare, educational campuses other indoor venues where people gather.
The interactive display unit enforces and supports compliance with COVID-19 related safety measures, features info/ads and can handle appointments, all managed with a simple proprietary app, presented by Havelock One, developed by digitalisation specialist Admira leveraging Samsung's SMART Signage Platform.
The Covid Defender is available in various sizes and finishes to suit the requirement of your premises. As this is an AI-powered tool, equipped with a (thermal) camera, the possibilities are unlimited to add features and functions to suit any purpose.
Checks whether customers are wearing masks to reduce uncertainty and create a safe space.

Monitor how many people are in the store in real time and inform of behavior rules depending on occupation.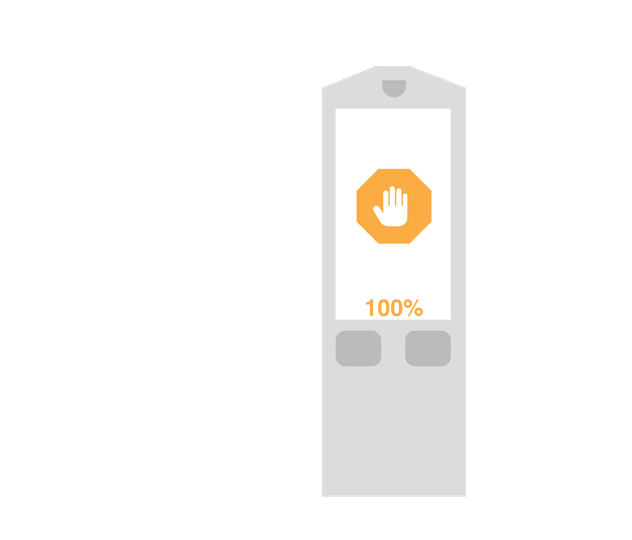 On-screen integration of appointments from your usual email solution (Google Calendar®, Microsoft Outlook®, Apple iCal®, etc.), both on mobile and desktop.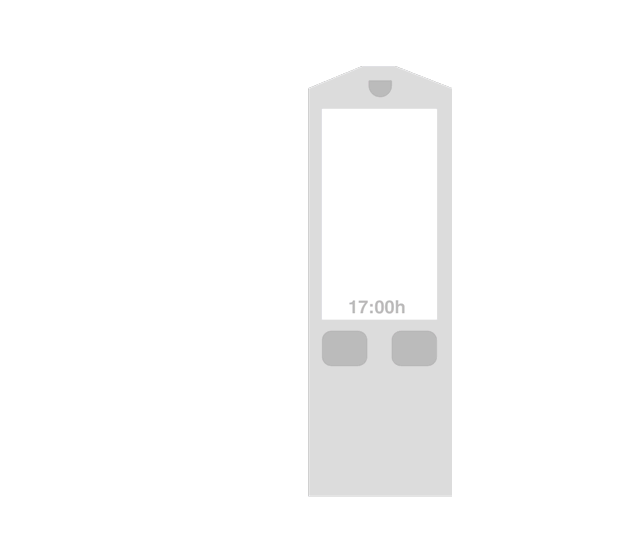 Precision cameras allow you to determine if a person is in a position to access the workplace or public space without endangering the health of other visitors or workers.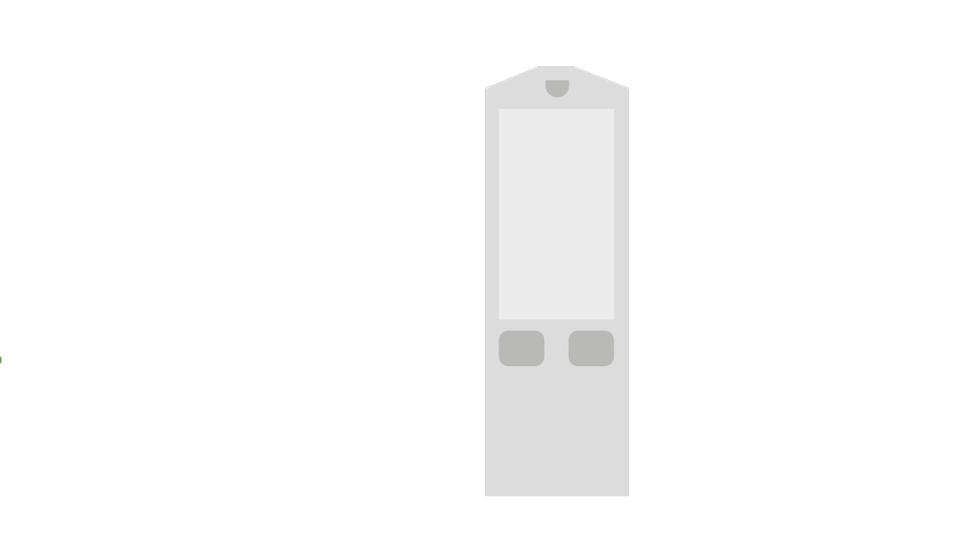 Hydroalcoholic Gel Dispenser
Automatic hydroalcoholic gel dispenser and disposable gloves.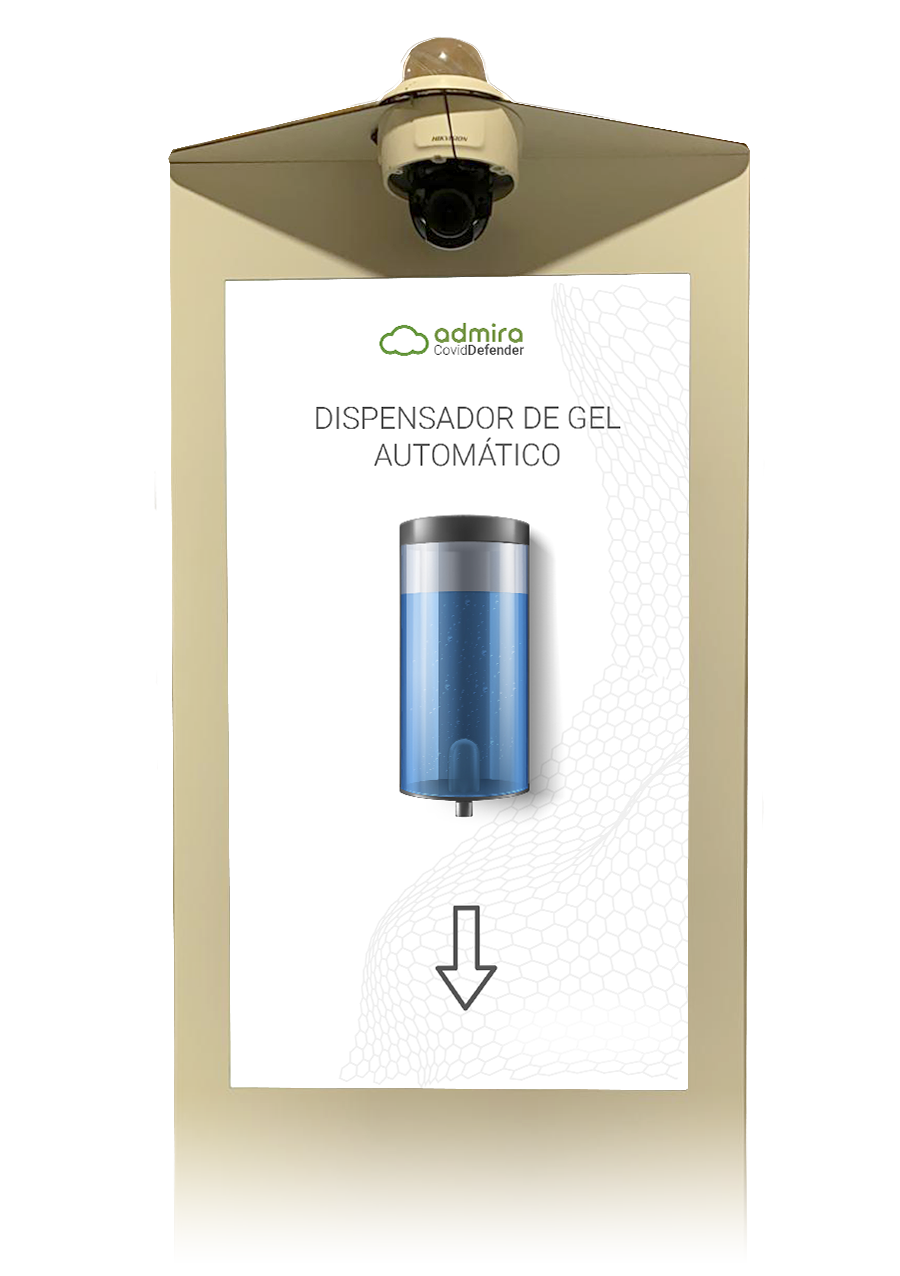 Dynamic Digital Communication
Keep your clients informed of all the news about your business in a dynamic and updated way.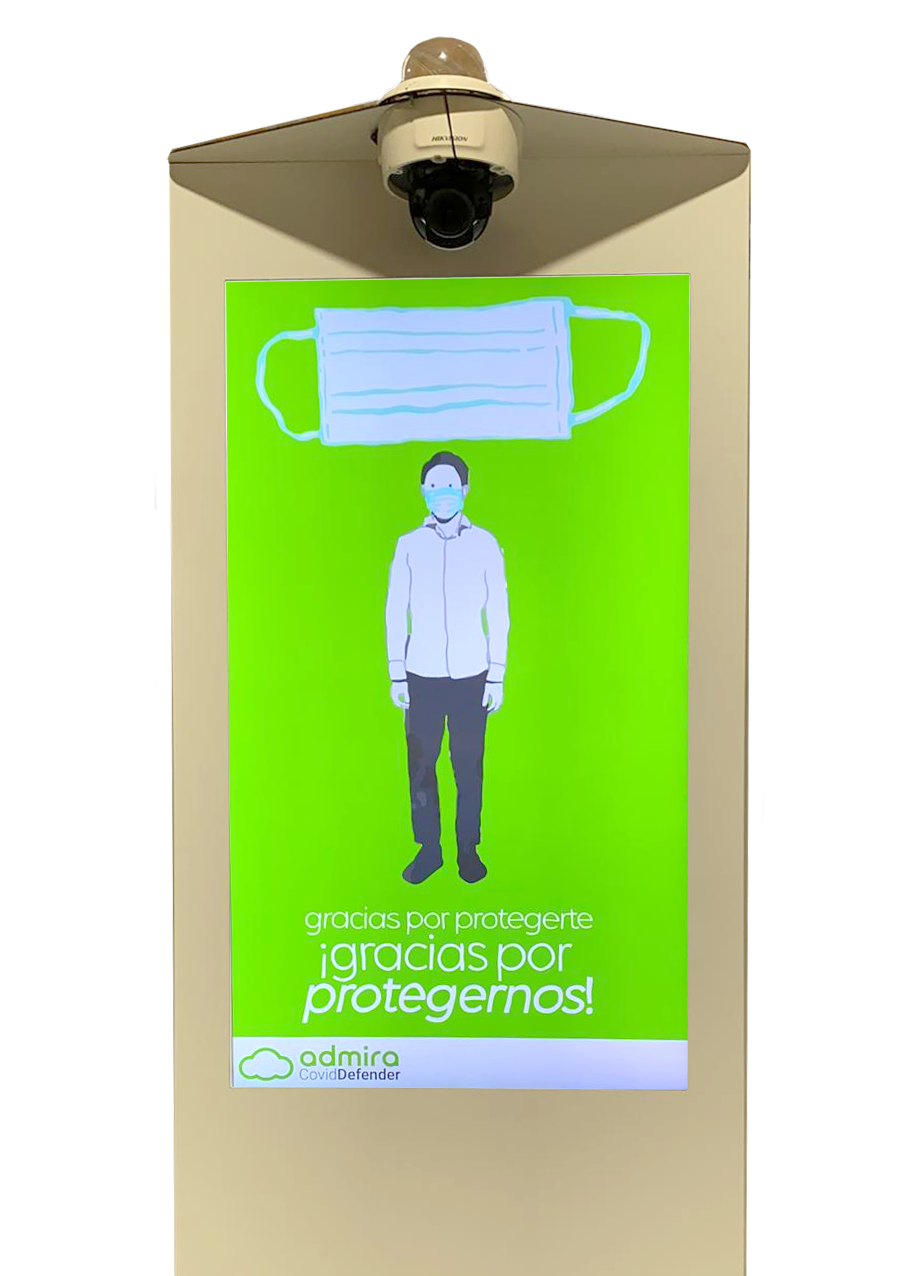 INNOVATION NETWORK
The Garage · Barcelona
(+34) 934150930
Lab and Showroom · Barcelona
(+34) 930274035
The Forest · Sitges
(+34) 934150930
Hub Madrid
(+34) 910376906
Hub Portugal · Porto
(+35) 1308800332
Hub USA · Miami
(+1) 9549959971
Hub Mexico · Guadalajara
(+33) 35608276
Hub Australia · Sydney
(+61) 499 053 288

© 2006 – 2022. Admira Website | All rights reserved.