Cottet is a family business with more than 117 years of history, and today is a leader in the visual and hearing health sector. It has more than 30 establishments in Catalonia, Madrid and Andorra, which are positioned as the best optical and audiological centres in the country.
Instronic, audiovisual integrator for Cottet, has counted on Admira as a content management platform for the screen circuit. There are more than 50 emission points, some of them with particularly unique formats that are integrated into the architecture and decoration of the establishments.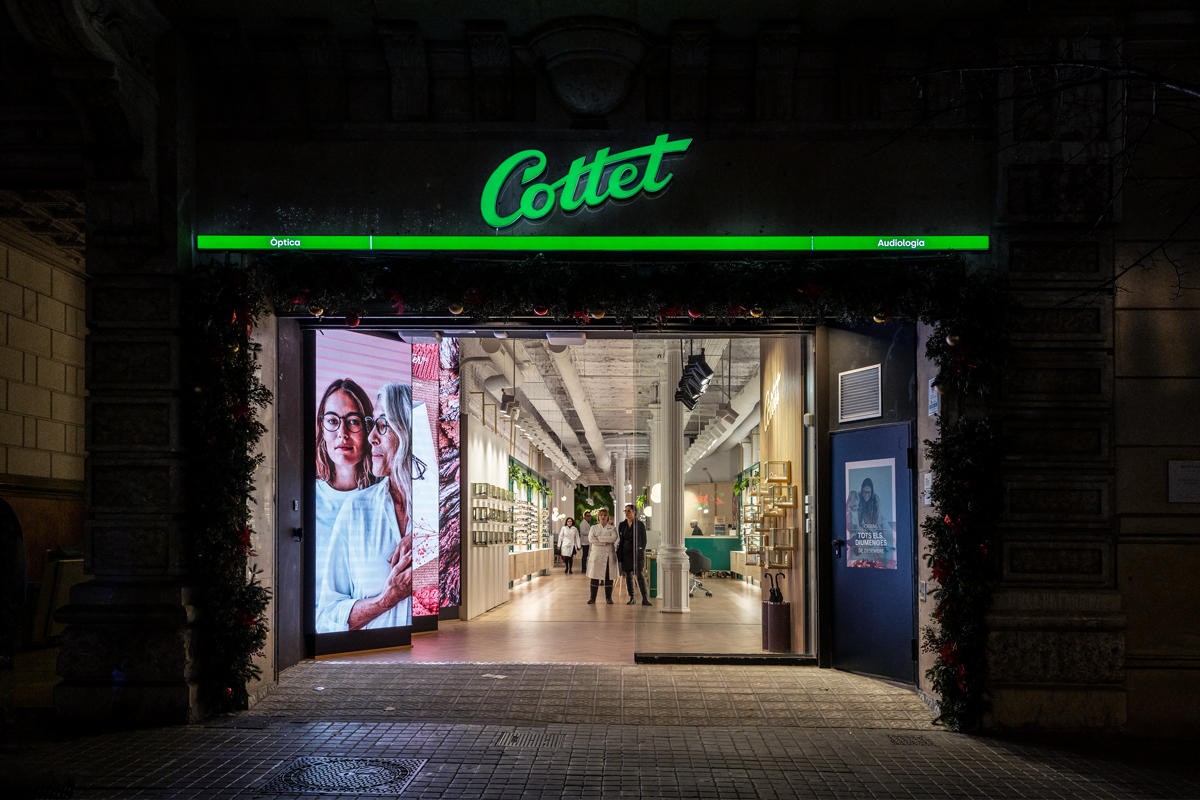 "The main challenge to face the transformation of a century-old company exploring new languages ​​for a brand based on respect for heritage"
Of particular note was the multimedia project for the new flagship store in Barcelona, with more than 1.000 m2, which required a balance between innovation and the legacy of the firm.
More information about the project at Instronic.
INNOVATION NETWORK
The Garage · Barcelona
(+34) 934150930
Lab and Showroom · Barcelona
(+34) 930274035
The Forest · Sitges
(+34) 934150930
Hub Madrid
(+34) 910376906
Hub Portugal · Porto
(+35) 1308800332
Hub USA · Miami
(+1) 9549959971
Hub Mexico · Guadalajara
(+33) 35608276
Hub Australia · Sydney
(+61) 499 053 288

© 2006 – 2022. Admira Website | All rights reserved.