Atmósfera Sport is a chain of sports retail establishments. Founded in the Valencian Community in 1988, today it is present throughout Spain with more than 300 points of sale. They currently market a portfolio of more than 50,000 items through their partners.
In recent years, the company has embarked on a strategy to strengthen its omnichannel presence. The latest has been the development of Kiosko Plus, a digitalized retail outlet for physical commerce. Customers who come to Atmósfera Sport's stores can access the complete catalogue on site, place their order and choose to pick it up at the store or receive it at home.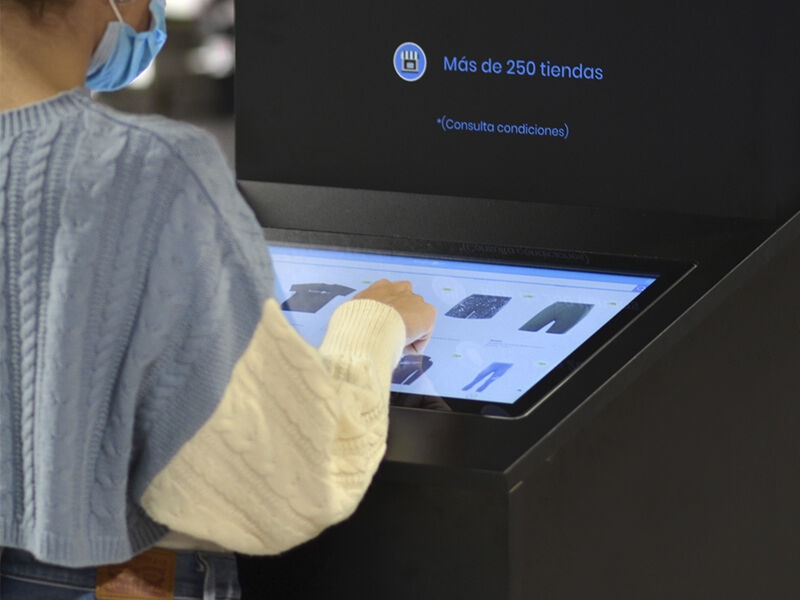 "We intend to generate new sales channels for the associate, improve store operations without incurring superfluous expenses, get more sales traffic to the store"
Digital kiosk to integrate ecommerce at physical point of sale
Kiosko Plus is present in more than 200 stores of the chain, and has been developed by the e-commerce agency WebImpacto, which in turn has chosen Admira as its technological partner for the installation and control of the kiosks.
INNOVATION NETWORK
The Garage · Barcelona
(+34) 934150930
Lab and Showroom · Barcelona
(+34) 930274035
The Forest · Sitges
(+34) 934150930
Hub Madrid
(+34) 910376906
Hub Portugal · Porto
(+35) 1308800332
Hub USA · Miami
(+1) 9549959971
Hub Mexico · Guadalajara
(+33) 35608276
Hub Australia · Sydney
(+61) 499 053 288

© 2006 – 2022. Admira Website | All rights reserved.